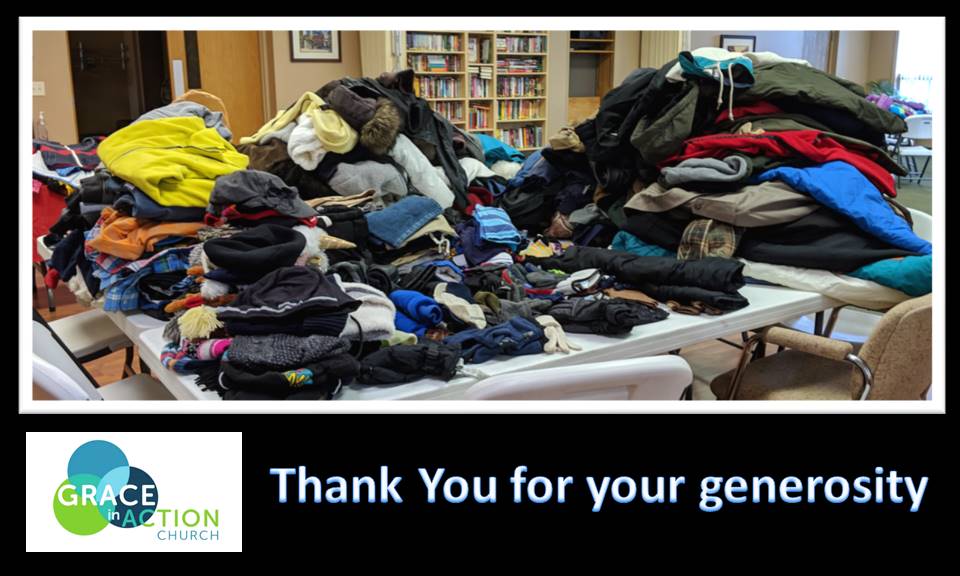 It started as a simple question between Pastor John Cummings and Sandi Loso. Pastor John serves Grace in Action in /SW Detroit, a ministry near and dear to St. Thomas. Sandi asked him, "What can we do to help?"/
He replied, "Winter coats are always in demand." Council approved it, and we began collecting. Bill Stevenson reached out to former colleagues at Grosse Ile middle and high schools. Together, we collected 22 huge garbage bags of coats for kids and adults,

…

along with light weight jackets and clothing.
Today, Betty and I had the privilege of delivering them to Grace In Action. I get teary when I think about all of the people who will be blessed by this community. And, all it took to bless hundreds of people was to ask a question and to answer it. So often, we think that following God means huge gestures. But, really, living a life of faith is all about responding to seemingly small God Prompts.
And, great news: Pastor John will be coming to St. Thomas soon to tell us about the impact that God made through us! I'm so very proud of our congregation and community.