Bethlehem Arise, in collaboration with Bethlehem Project, is an initiative to empower Palestinian entrepreneurs
and strengthen the dwindling Christian community of Bethlehem. Two thousand years ago a star arose over Bethlehem which gave hope to the world. Today, through Bethlehem Arise the world can bring hope back to Bethlehem! On their website bethlehemarise.com they sell their beautiful olive-wood carvings to support the local population living with mental challenges. This workshop provides an opportunity for education through hands-on-craft making.

Donations Needed
…Laundry Detergent
…Scrubbing Liquids
…Paper Towels
…Toothbrushes and Toothpaste
…Soap and Shampoo
…Toilet Tissue
LEAVE DONATIONS IN THE LARGE BIN IN THE ENTRY
ChristNet
Emergency Shelter for Men, Women and Families with Children
In November or December we work together with the council of churches on Grosse Ile to house ChristNet for one week. Anywhere from 25-30 individuals are brought to the church every night for a home cooked meal, fellowship, and a warm bed.
Many volunteers are needed every year to support this community outreach. People are needed for
…setting up bedding and supplies
…cooking and serving meals
…supervising showers and sleeping time
…fixing breakfast and packing lunches
A sign up will be available as soon as the dates are established.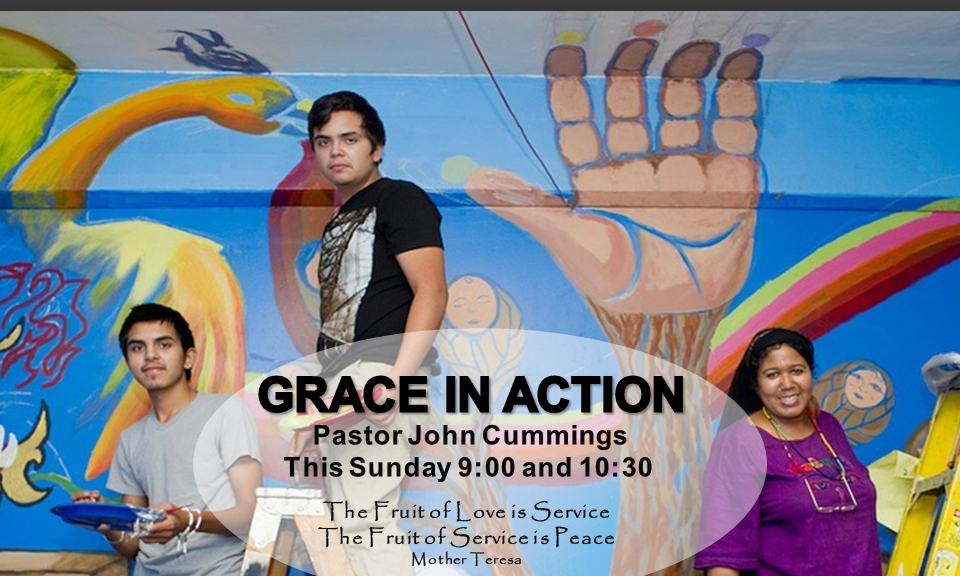 Donate to Grace in Action
Grace in Action runs through generous donations from people like you. This summer we raised over $30,000 in a crowd funding campaign to purchase and renovate a new site for Grace in Action. We are so grateful to every single person who generously donated to that campaign. Every penny that you donate to Grace in Action goes right back into our work and into the community of Southwest Detroit. If you would like to make a donation you can do so in one of the following ways:
Send a check: Grace in Action 9198 Falcon St. Detroit Michigan 48209
or donate online at
http://www.graceinactiondetroit.org/donate-to-grace-in-action/
is a mission congregation of the ELCA in Southwest Detroit
Grace in Action is a different kind of church in Southwest Detroit. It is a "vibrant community of Faith, based in the Radical Love of Jesus Christ. We are reclaiming the mission of the church, creating authentic community, being transformed by God and one another, and building a more just society for all of God's people.
Watch Pastor John Cumming's slide show video below to learn more about this unique congregation and how you might help in service to this community of faith in southwest Detroit.